May 8th 2022
A few members were up at the Orrin Lochs over the weekend to clear some of the weed that had grown since last year. Yorky is wanting to start the Junior Fishing days as soon as possible, so weed was cleared from the more popular casting sites on the Loch. Lovely day for messing about on the water!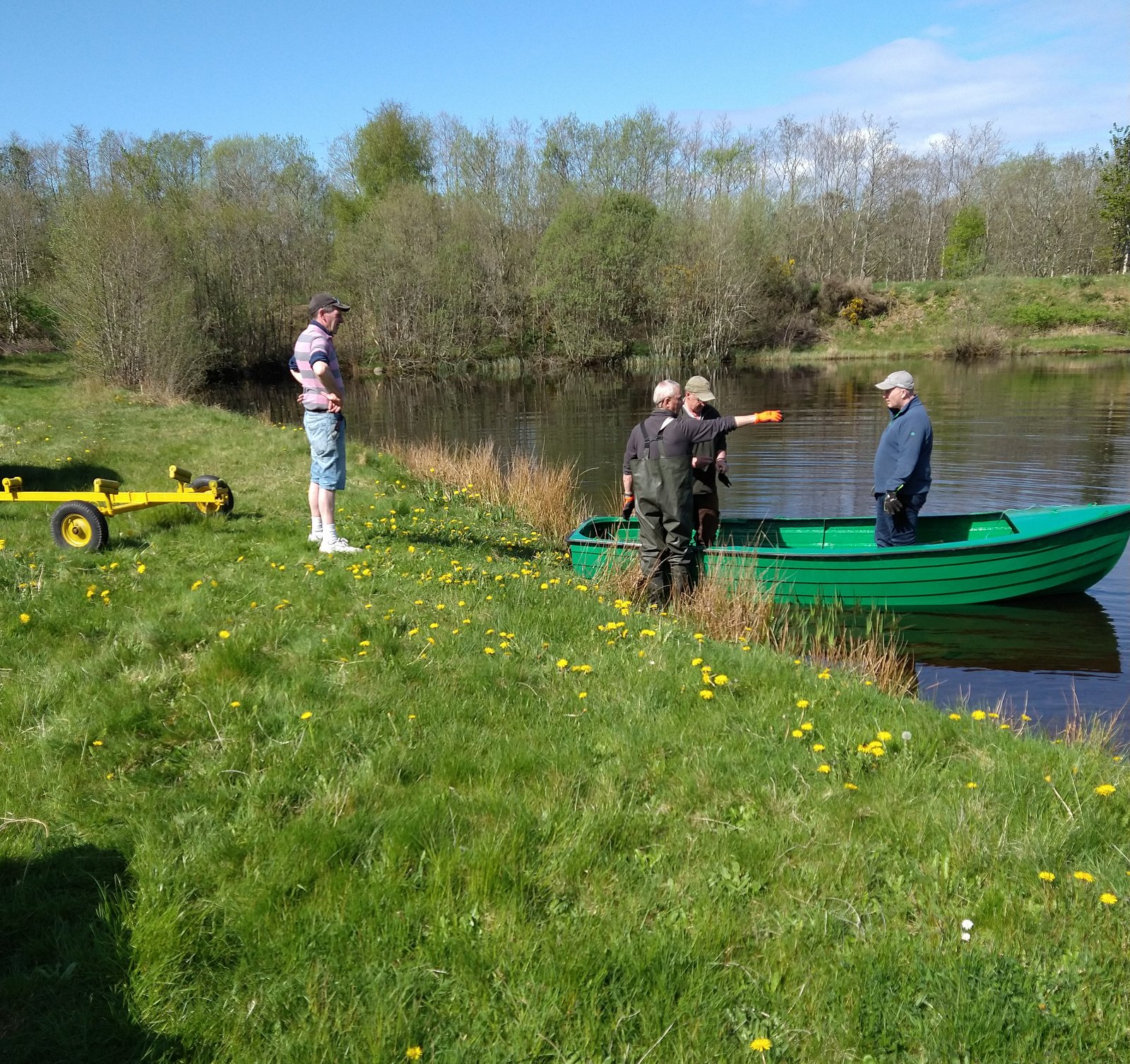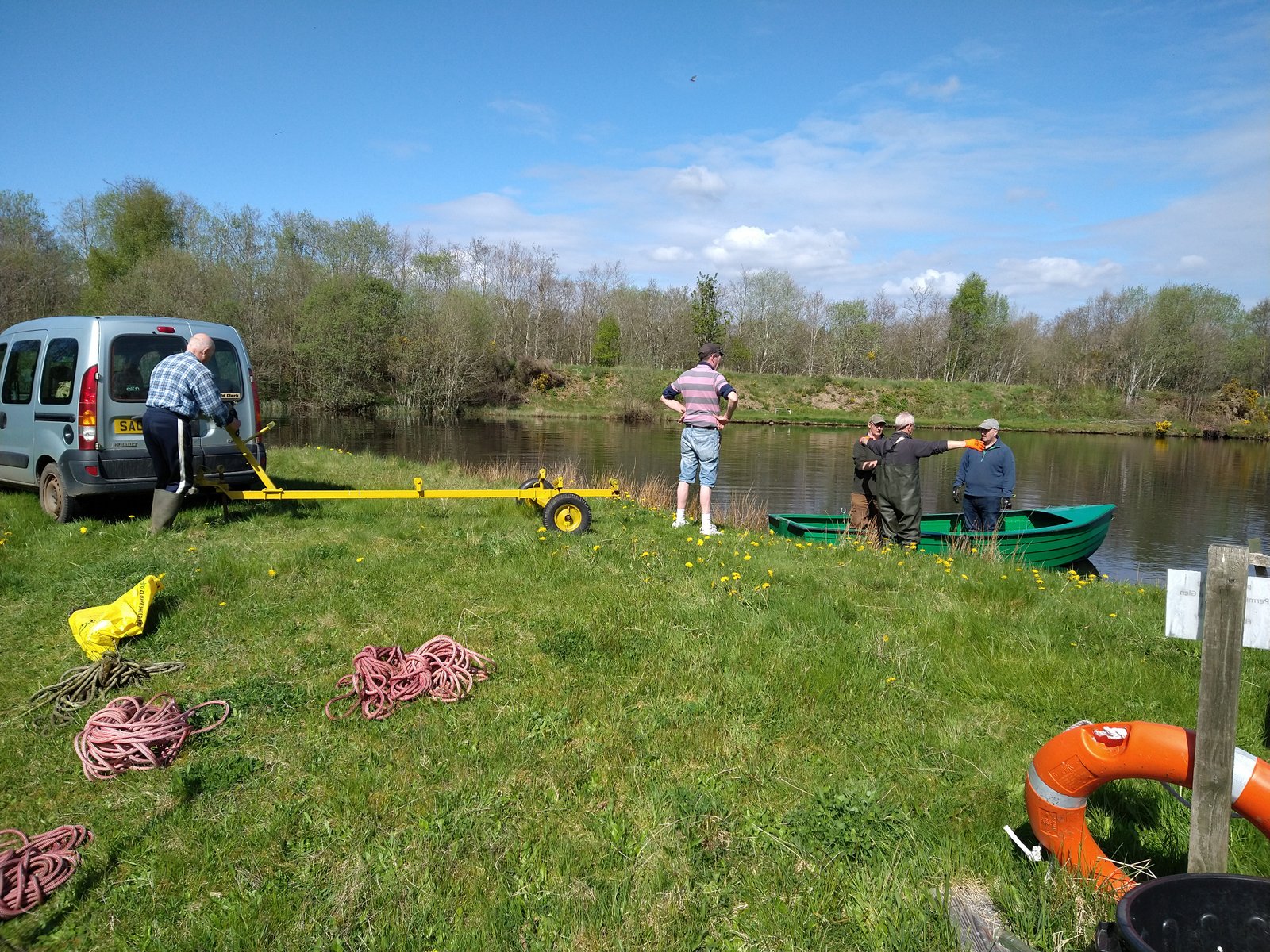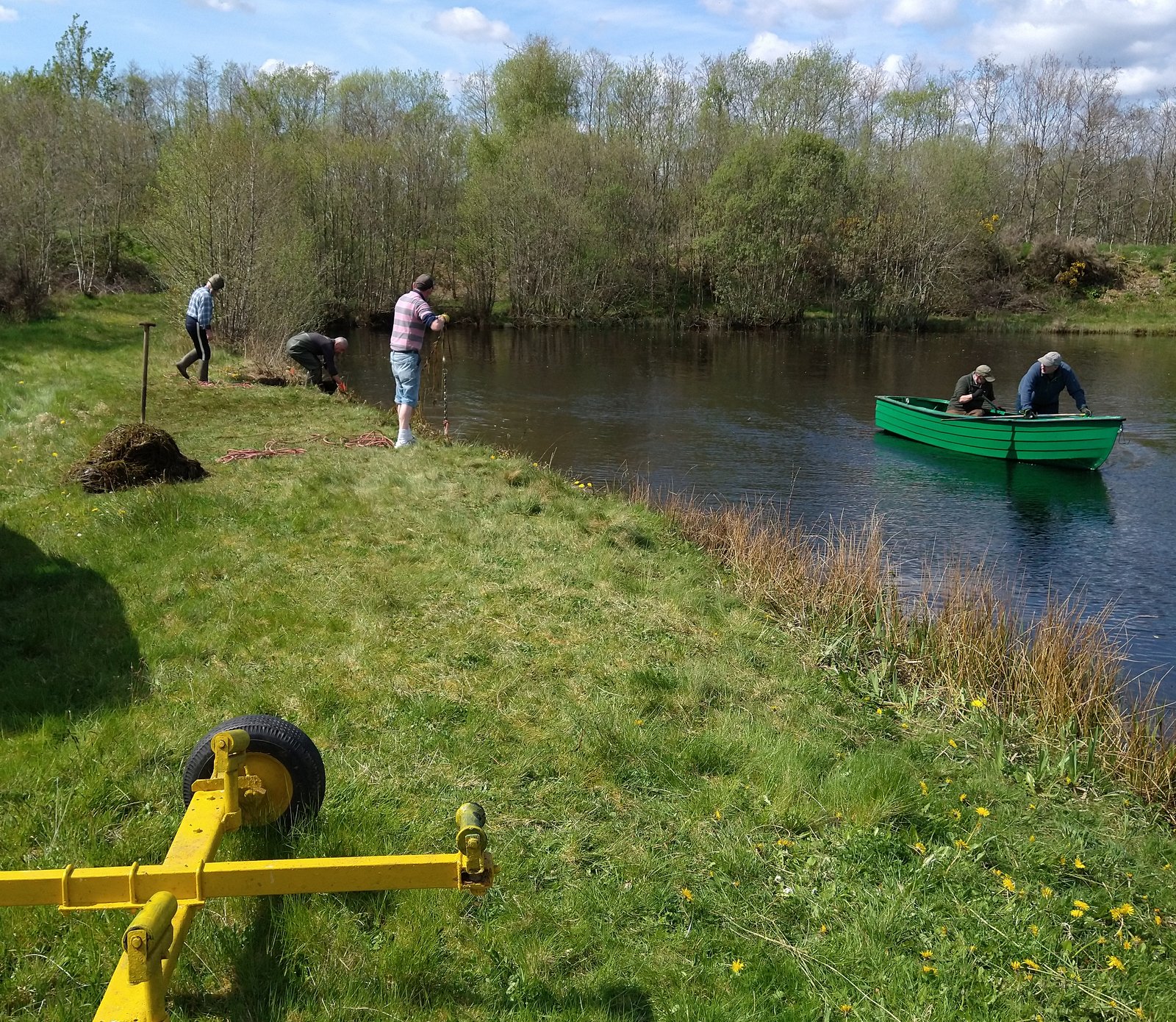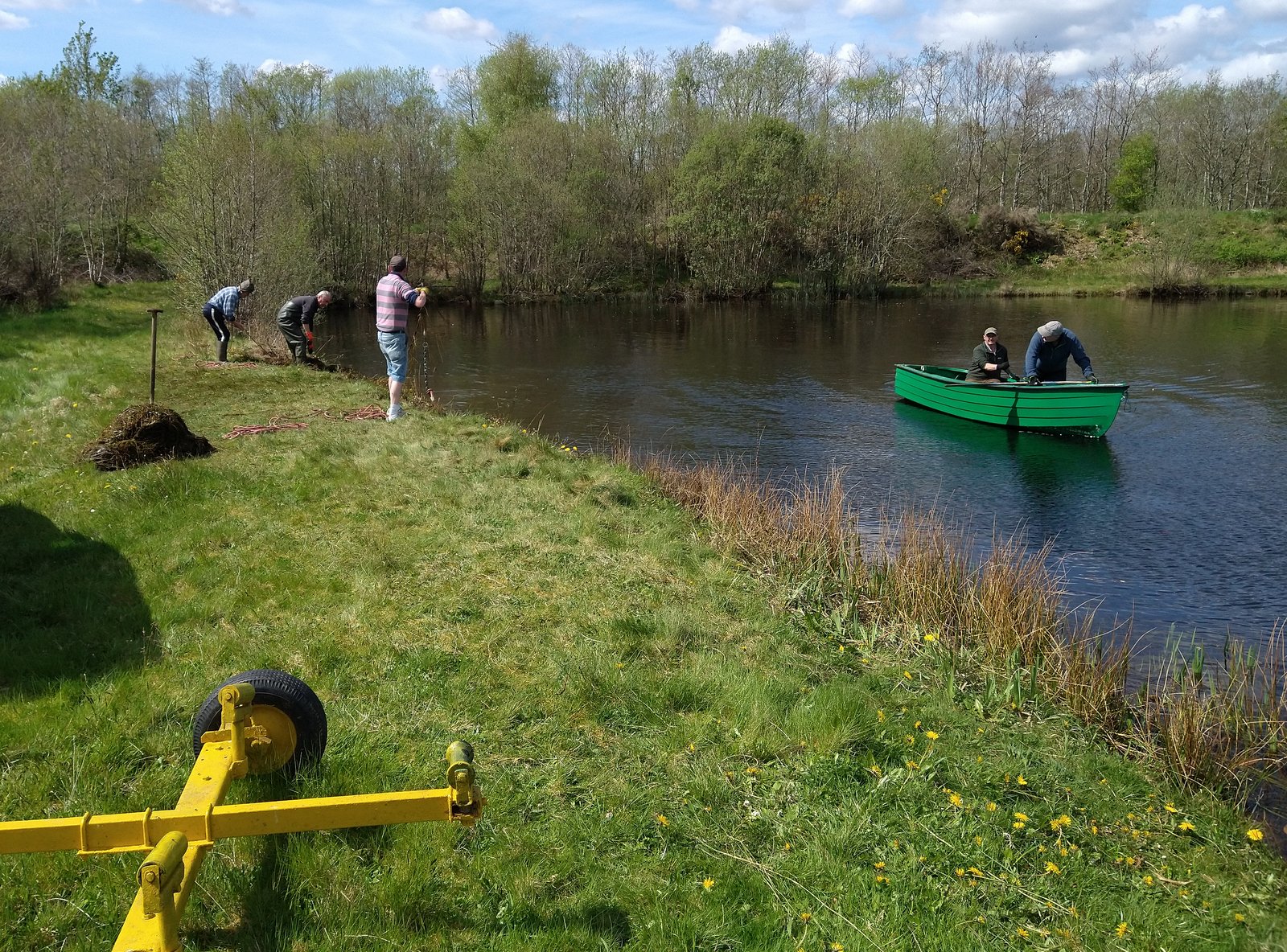 February 12th 2022
New Gallery for the year, beginning with pictures from the Opening Ceremony on Saturday. Unfortunately our new Chair, Iain Morrison, was not able to be with us and Jim Braithwaite stood in to offer the toast and dedication to the waters. The weather was very changeable but that did not deter members and family, existing and new, from joining in to toast the river with a dram, donated by Ord Distillery – much appreciated. Also present were hot sausage rolls and bread pudding, along with ginger cake, malteser slice and tablet which were all welcome – thanks to Margaret Morrison and Liz Robertson. We were being smiled upon when the rain stopped long enough for the piper Liam to lead us to the bank for the toast.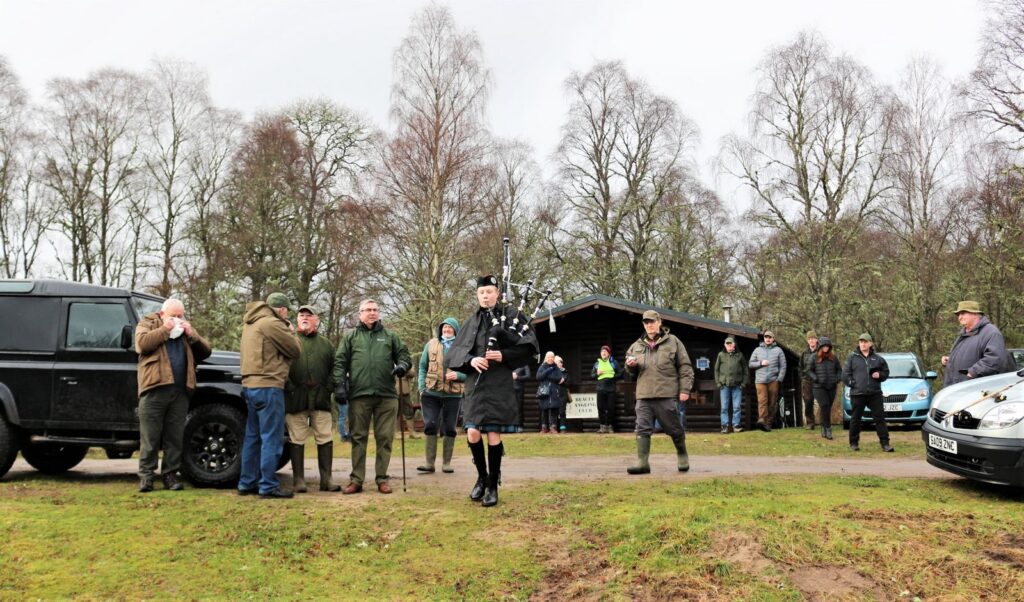 Video courtesy of Ewen Robertson just before we processed down to the river with the piper.