Beauly Angling Club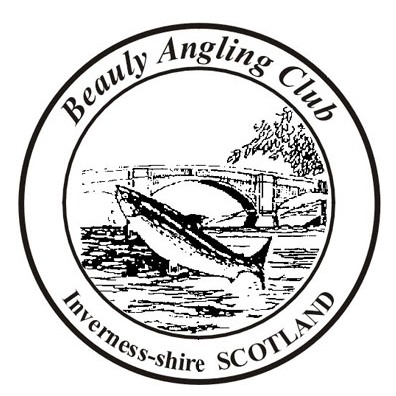 Spring 2017 Newsletter  
Dear members,
Hope the season has started well for all.
Downie let was a great success this year; over 350 sea trout were caught in the six weeks and congratulations to club member Mark Fisher for his 15lb springer, the first on the Beauly this season.
Some dates for the diary:
20th May Loch Meig trout competition, run by Achonachie AC. Places limited
27th May Storr Lochs Skye, trout comp. by Dingwall AC. Places limited
3rd June, BAC only senior trout competition.
This year for a change we have 5/6 boats on Loch Meig, 3 to a boat with 2 fishing at any
one time, in rotation.
29th July Loch Watten trout competition. Limited availability
Run by BAC, this trout inter club competition has proved very popular the last 2 years, superb
trout at a top water. The day includes a supper stop at The Trawler, Golspie, on the way home.
13th August. Members Day
The club has booked the hut facilities on the middle Beauly courtesy of the owner and Hugh
Matheson the Ghillie. Further details nearer the time but the event will include a bar B Q,
other refreshments, casting and equipment advice. Partners and youngsters welcome, a chance
to meet and natter to fellow members.
9th September Badenlochs trout competition.
Traditional closing comp. run by Loch Achonachie AC. Includes coach travel and a supper
from the renowned La Mirage restaurant, Helmsdale.
BAC needs your support for these events; Neil McKenzie (01463 782991) is taking bookings for all the competitions.
A good deal of effort is put in by him and other club organizers to run these events. Don't be put off by the "competition" title; these are just great days out in good company, with some quality fishing along the way. Give it a try!
A reminder that the club currently has exchange ticket arrangements with the following clubs; Dingwall Angling Club, Inverness Angling Club, Loch Achonachie Angling Club, Inverurie Angling Association, Aberdeen & District Angling Association. Permits are available from Johnny Szarkiewicz/Wendy Harpe, 18 Croyard Drive, Beauly. (01463 782631). Full details to be posted on club website.
Car Parking: Pay and display parking at Beauly Holiday Park is not yet available and you will be informed at the earliest when this changes. Please continue to use Dutch barn facilities and the short walk over the bridge.
Be assured that the committee continues to pursue, to the best of their ability, all avenues to protect member's interests.
Tight lines
Paul Pacey