Updated June 2018.
Please check the recommended conservation measures for the 2018 Season through the Beauly District Fisheries Board – a pdf document can be opened from the  'News / Noticeboard' link.
Minutes for May now available on the 'News / Committee Meeting Minutes' page. June Minutes now available.
Day tickets are available via FishPal or in-person from Mr Ian McHardy, Riverview House, Viewfield Avenue, Beauly. IV4 7BF (01463 783812).
New pictures are on the Gallery 2018 page of the recent Junior Fishing Day with the Ferry Beat and log removal showing below these images.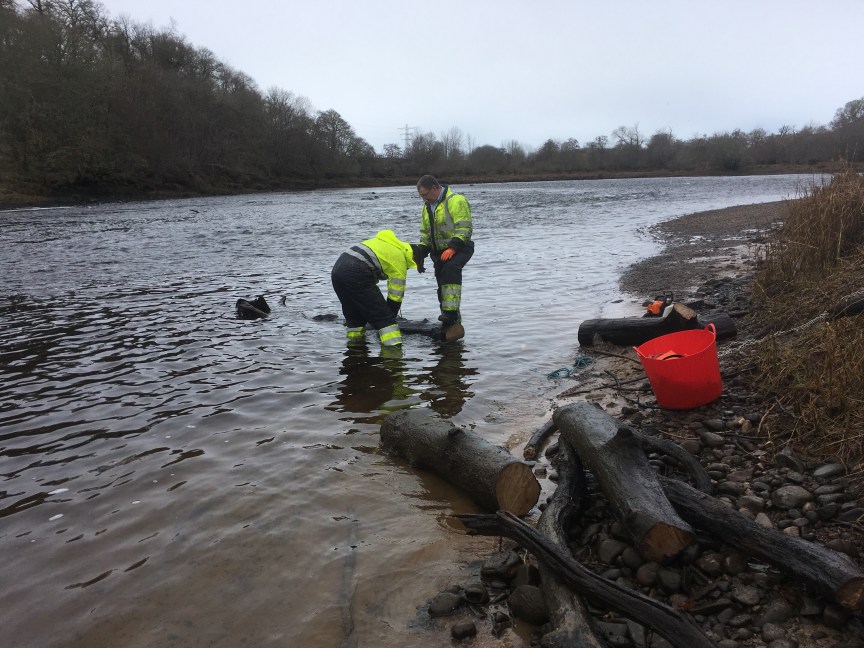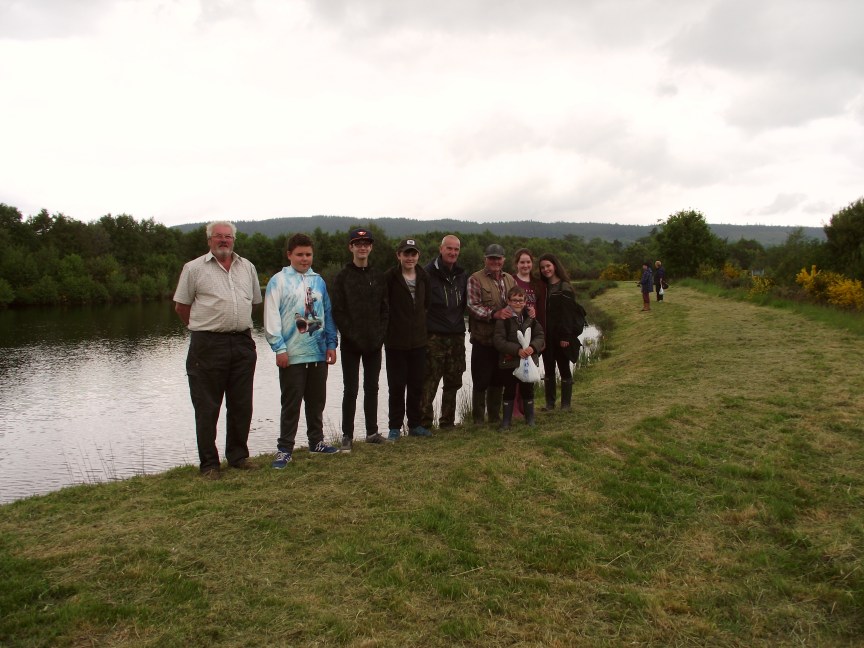 RIVER OPENING:
The River Opening Ceremony was held on Saturday 17th February at 11a.m.
A bottle to toast the river was kindly donated by Ord Distillery and some light refreshments were available. The toast to the water was given by the Chair of Beauly Angling Club and the photographs can be viewed in the Gallery.
Check the relevant pages under Committee for the latest meeting minutes – those for the April are available.
Mon 18 Jun
Thu 21 Jun
HW
LW
HW
LW
HW
LW
HW
LW
03:29
09:58
16:01
21:11
06:06
13:20
18:46
23:55
4.6 m
0.7 m
4.4 m
1.3 m
4.1 m
1.2 m
3.8 m
1.8 m
Tue 19 Jun
Fri 22 Jun
HW
LW
HW
LW
HW
LW
HW
04:20
10:54
16:54
22:01
07:08
14:33
19:52
4.5 m
0.8 m
4.2 m
1.5 m
4.0 m
1.2 m
3.8 m
Wed 20 Jun
Sat 23 Jun
HW
LW
HW
LW
LW
HW
LW
HW
05:12
12:00
17:47
22:56
03:16
08:15
15:34
20:59
4.3 m
1.0 m
4.0 m
1.7 m
1.7 m
4.0 m
1.2 m
3.8 m
Beauly Angling Club provides members with affordable access to river, firth, and loch fishing for Salmon, Sea Trout and Brown Trout.
The club was founded during the Second World War by the late Simon Fraser, Lord Lovat, and became known as the Beauly Angling Club in the mid 1980s.
Our fishing on the River Beauly extends downstream from Lovat Bridge to Wester Lovat; this equates to around 7 miles of bank fishing with ten named pools.
The fishing on the inner half of the Beauly Firth is also included in club membership offering saltwater fly fishing, spinning and bait fishing predominately for Sea Trout. We lease a good sized hill loch near Beauly and have a number of exchange tickets set up with other Angling Clubs across Scotland.
We currently have exchange tickets and also offer concessionary waters – please see the menu from the Members & Club Information pages.
The club holds a number of friendly competitions for members held on different waters and regularly fields teams in inter-club competitions during the season, please see the Competitions page.
In 2014 we launched a junior member development programme aimed at bringing the next generation of anglers into the sport.
Who can join?
The club is open to potential members from all over the Highlands & Islands. We would particularly welcome applications from potential junior members. Associate membership is available for other UK residents, and permits are available for visitors to our waters