Clearing of the Ferry Beat Log.
In early April Ewen Robertson took Iain and Craig Morrison along to the Ferry Beat to help him remove a 'small' log affecting anyone casting over the beat. This turned out to be a little larger than was expected as it stretched a long way across the river, but with a block and tackle, a chain saw and much effort, the log is now sawn up and drying out. Regretfully there are no pictures of Mr. Robertson (busy directing operations?)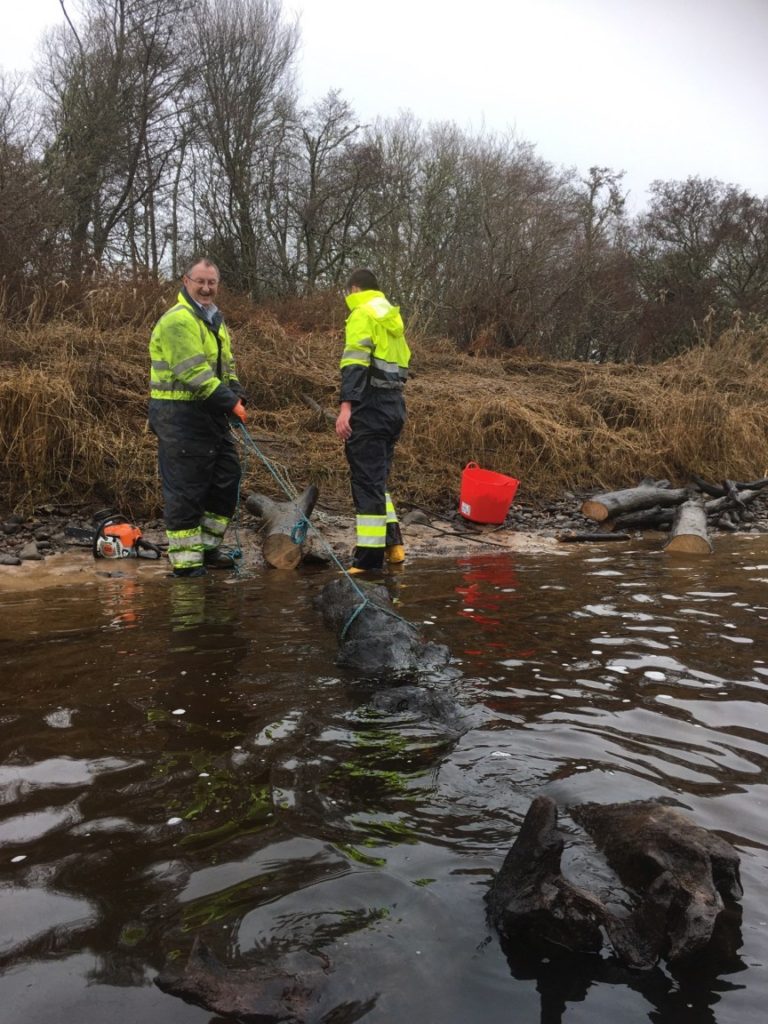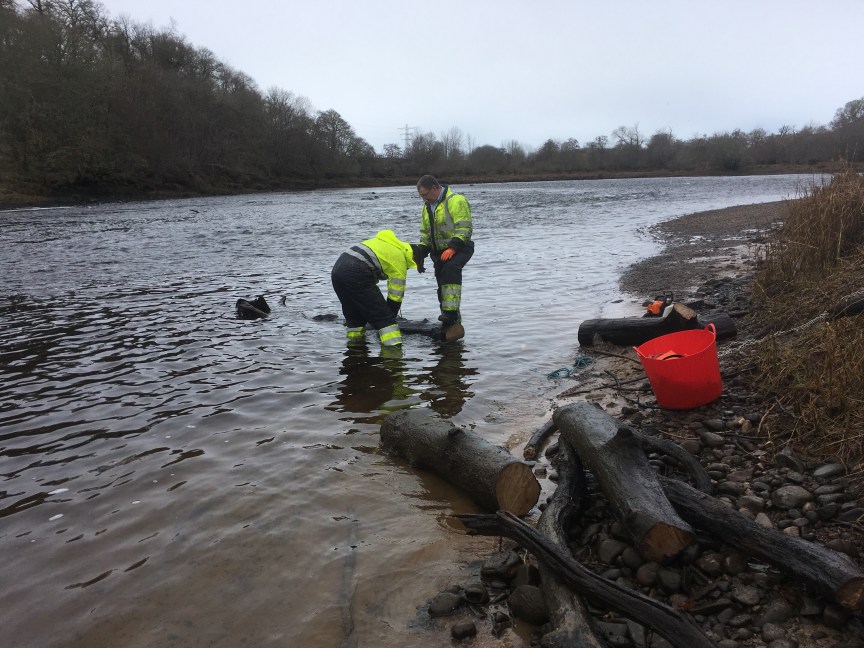 Opening Ceremony February 17th at 11am.
A few photographs were taken and included here. If there are any others you wish to publish, please email us at the Beauly Angling Club.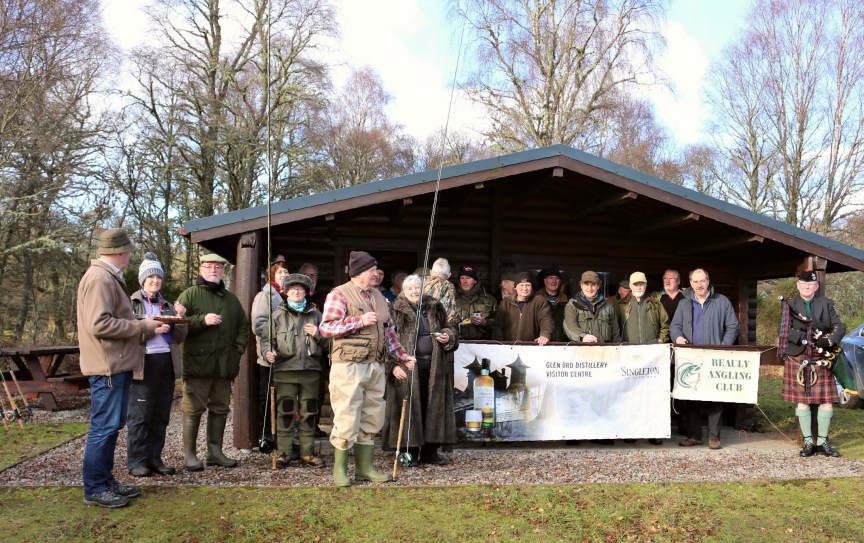 Getting ready to process down to the water with the Piper.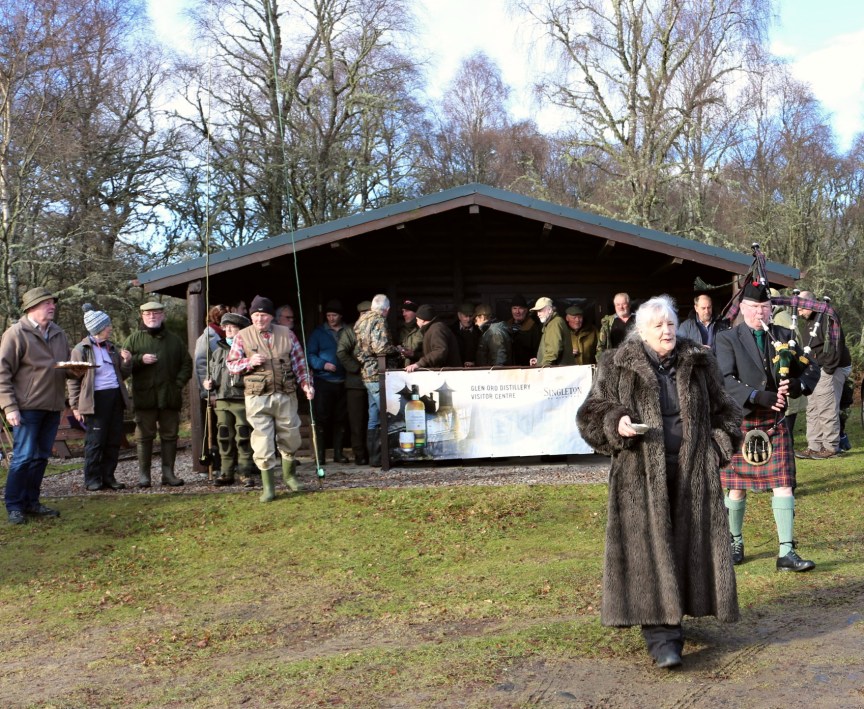 Quaich in hand to the sound of the pipes.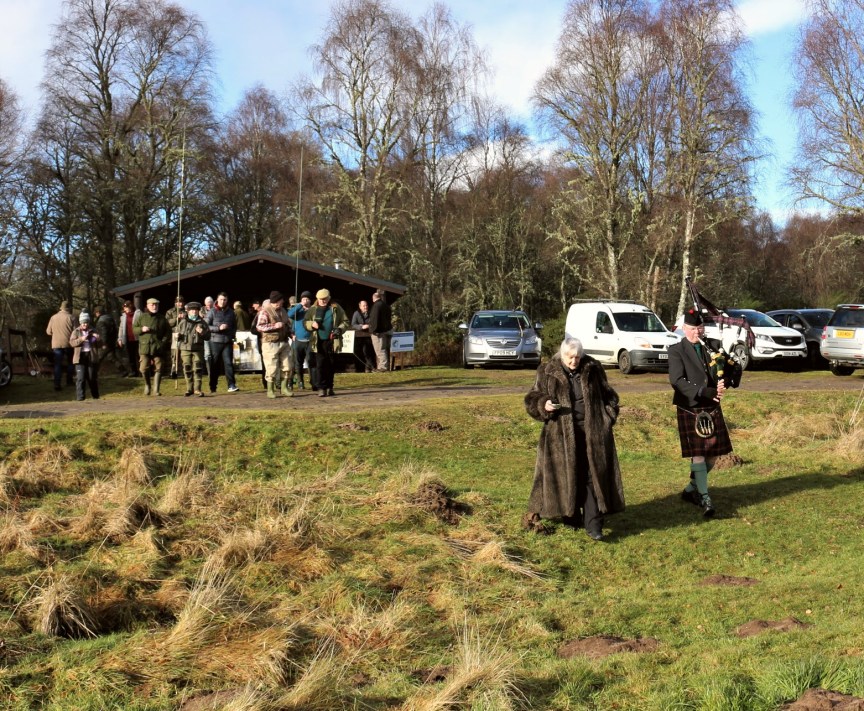 The Toast.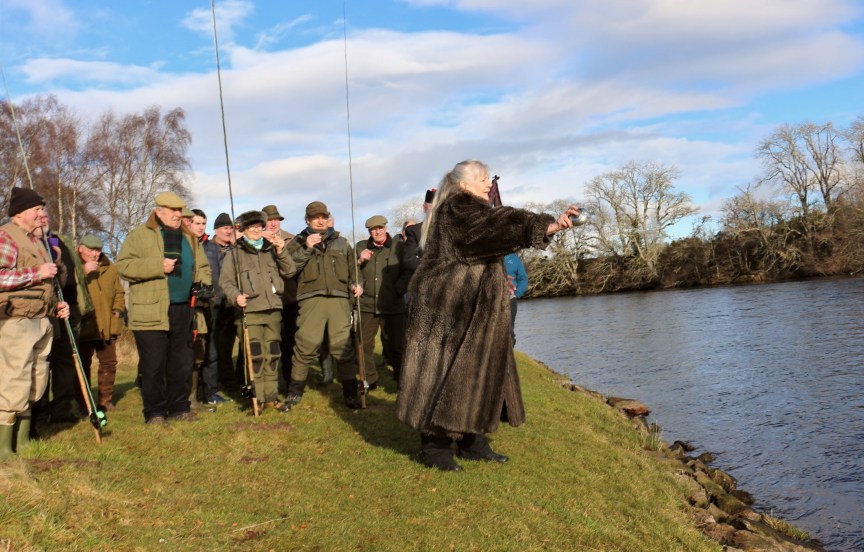 The first cast after the toast.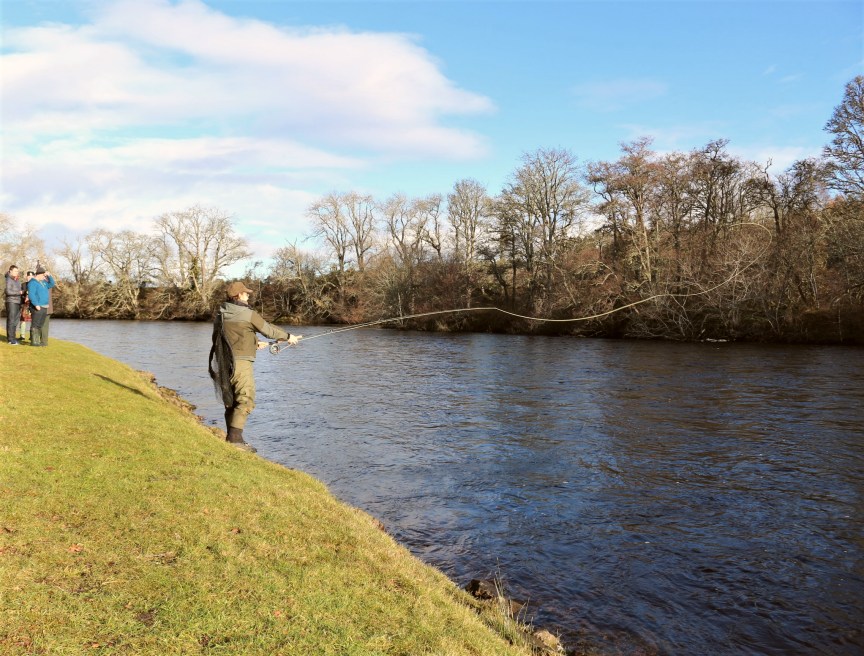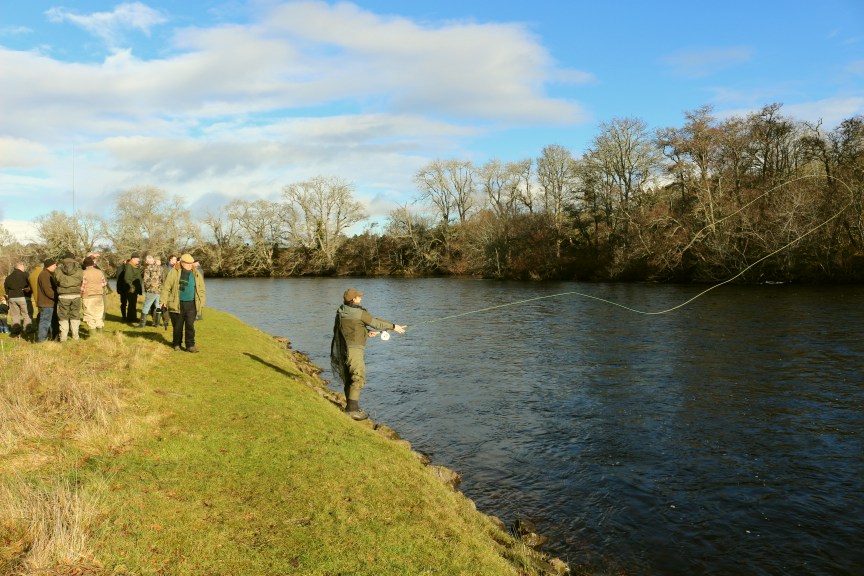 Other photographs of those enjoying the morning.