The following items are for sale by members of the club.
The club takes no responsibility for any statements and conditions, terms of sale are entirely between parties.
Please email the Beauly Angling Club with your interests.

Arthur Macdonald has a couple of rods for sale. Please see the details and pictures below.
A Greys GR50 15ft 10/11 wt. salmon Fly Rod for sale.
Cost new £250, will accept £200.
This rod was bought in August and only used once.
A Shakespeare Oracle 14ft 9/10 wt. only used once.
Will accept £100.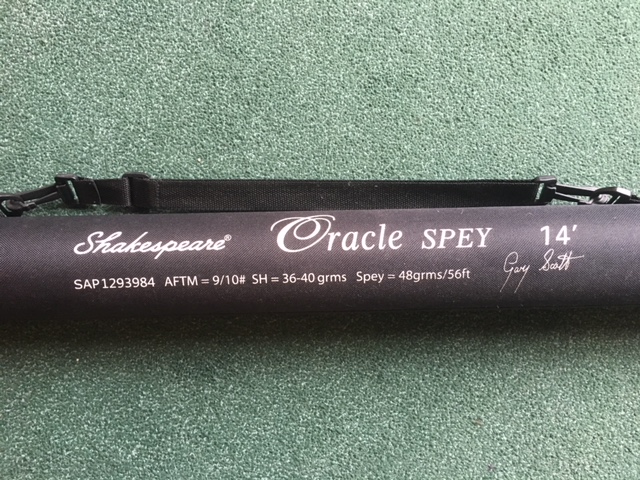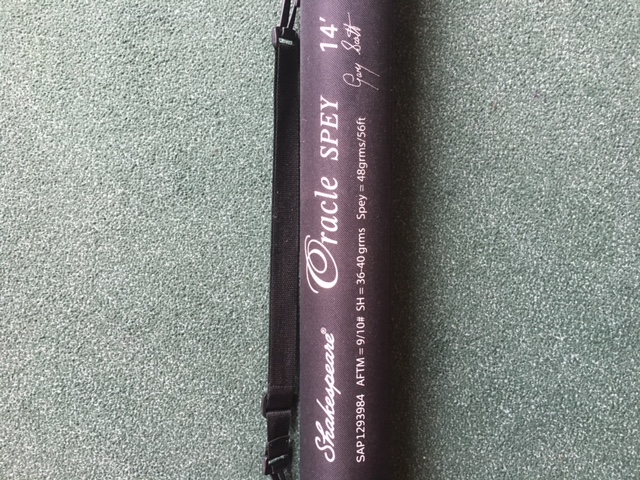 Club Badges are available for £4 + £3.00 p&p.
They can be collected in person from the Membership Secretary at 18, Croyard Drive.
Also for sale are Car Stickers. These are free to members or £1 to non-members.